In the machining of extremely wear- and abrasion-resistant materials, maximum processing speed and precision are required nowadays. NAXOS-DISKUS has a wide range of tools with diamonds and CBN for the efficient machining of amorphous materials or carbide-containing alloys.
CBN AND DIAMOND GRINDING TOOLS
External cylindrical grinding
Our CBN and diamond grinding wheels enable extremely accurate grinding performance with excellent repeatability. Specially coated CBN grit and newly developed ceramic and synthetic resin bonds form the basis for your CBN and diamond grinding wheels from NAXOS-DISKUS. These special CBN grinding products are used for the machining of very hard and carbide-containing alloys. They can also be used for excellent grinding results with materials such as tool steels, specialty steels, and much more. Our diamond grinding wheels feature maximum hardness, which is why they are also suitable for the machining of amorphous and extremely hard materials.

Made for professionals by professionals!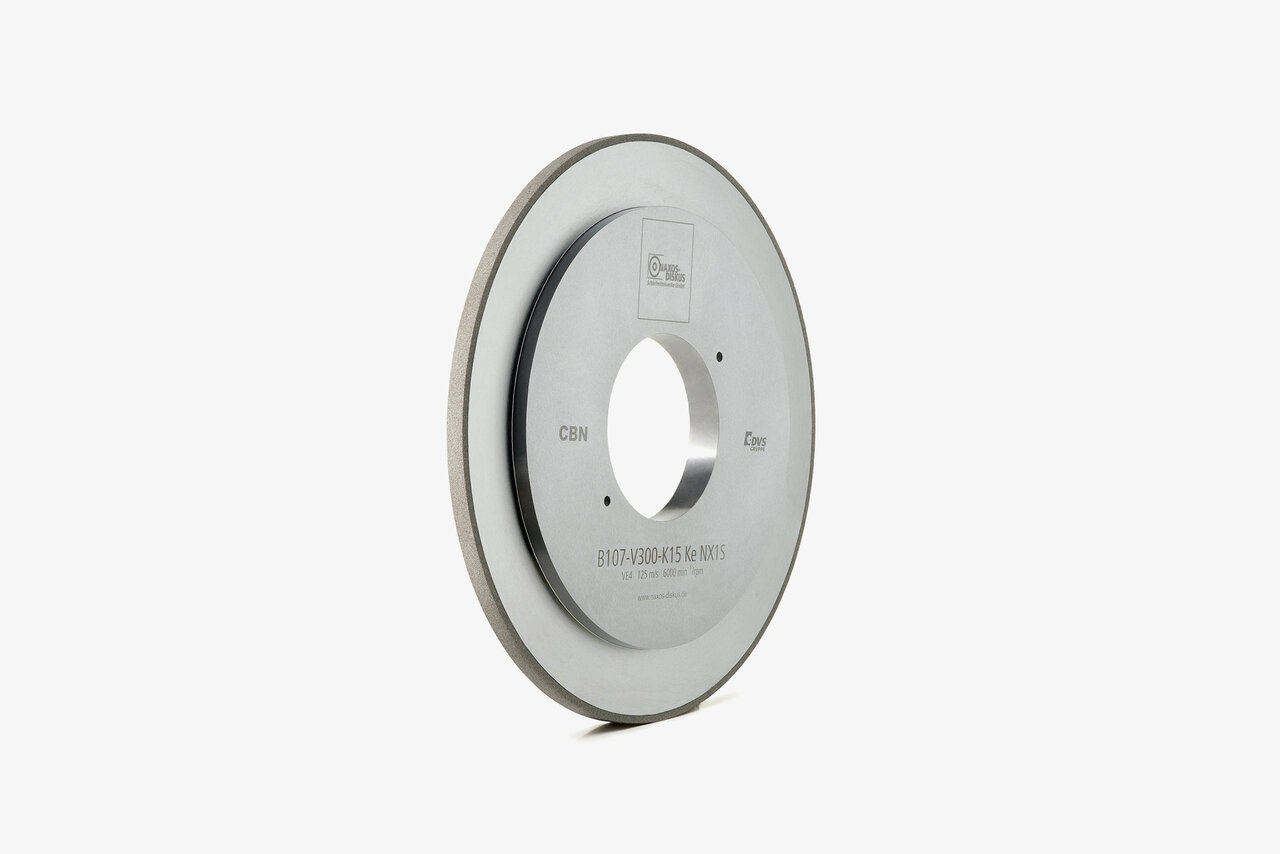 CBN AND DIAMOND GRINDING TOOLS
Disc grinding
NAXOS-DISKUS can look back on many years of experience in the manufacture of CBN and diamond disc grinding wheels. Our discs are used for many different types of metal and ceramic machining, such as for the grinding of piston rings. These grinding wheels offer a long service life and high dimensional accuracy of the ground workpieces. Our grinding wheels can optionally be covered with a base body made of steel or aluminum. Our ceramic and synthetic resin bonded CBN and diamond disc grinding tools offer complete peace of mind for the future.